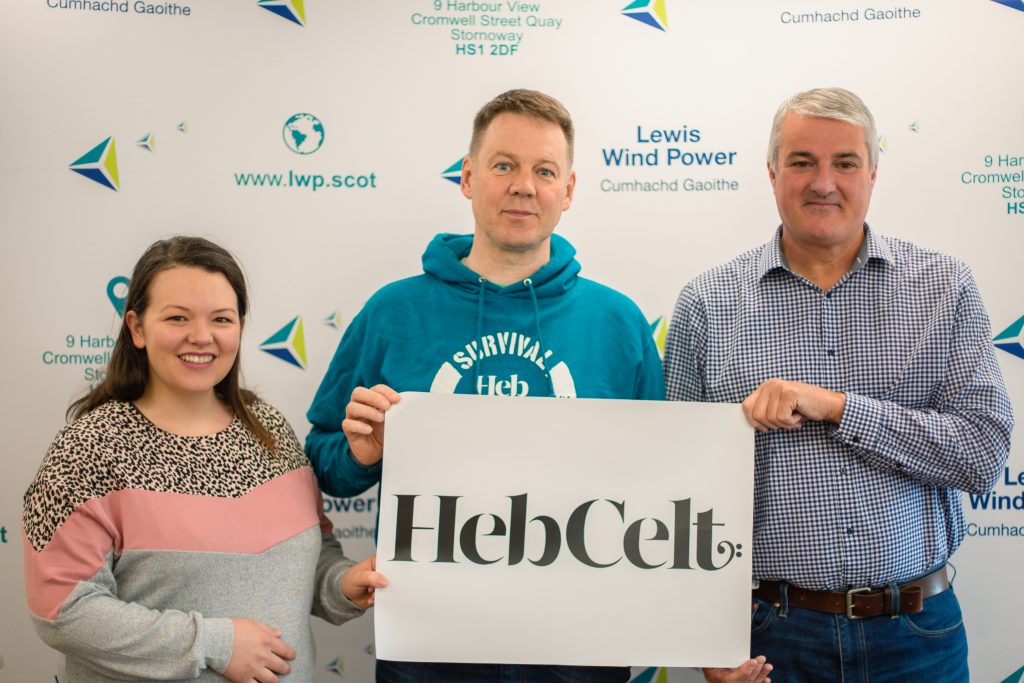 The popular HebCelt 2023 music festival on the Isle of Lewis has been given a boost this week following confirmation that Lewis Wind Power, developers of the Stornoway Wind Farm, will sponsor the festival's Islands Stage for a sixth successive year.
The Scottish music festival, which takes place from Wednesday 12 July to Saturday 15 July 2023, is set to bring some of the biggest names in traditional and Scottish music to the island, including Skerryvore, The Paul McKenna Band and The Proclaimers.
The four-day event has been a key feature in the cultural landscape of the Outer Hebrides since 1996, growing year on year. The festival mixes the best local talent with leading Scottish, UK and world artists and brings together household names and emerging talent to provide a feast of music to appeal to all ages.
Darren Cuming of Lewis Wind Power, commented: "We are delighted to continue to support the fantastic HebCelt festival on the island, a key staple in the events calendar on Lewis. We know first hand the value these events bring to the local community and the valuable boost it provides year in, year out for the local economy."
Graham MacCallum, HebCelt Festival Director said: "We are grateful for the continued support from Lewis Wind Power – its sponsorship of the Islands Stage has helped to provide a platform for many local and national artists, championing our island's culture and heritage. The relationship between Lewis Wind Power and HebCelt further proves our shared commitment to community benefit through sustainable sources and is incredibly important to our green ethos and credentials."
Tickets are now available for the event from Festival's website.
Ends